SIDEWALK SIGN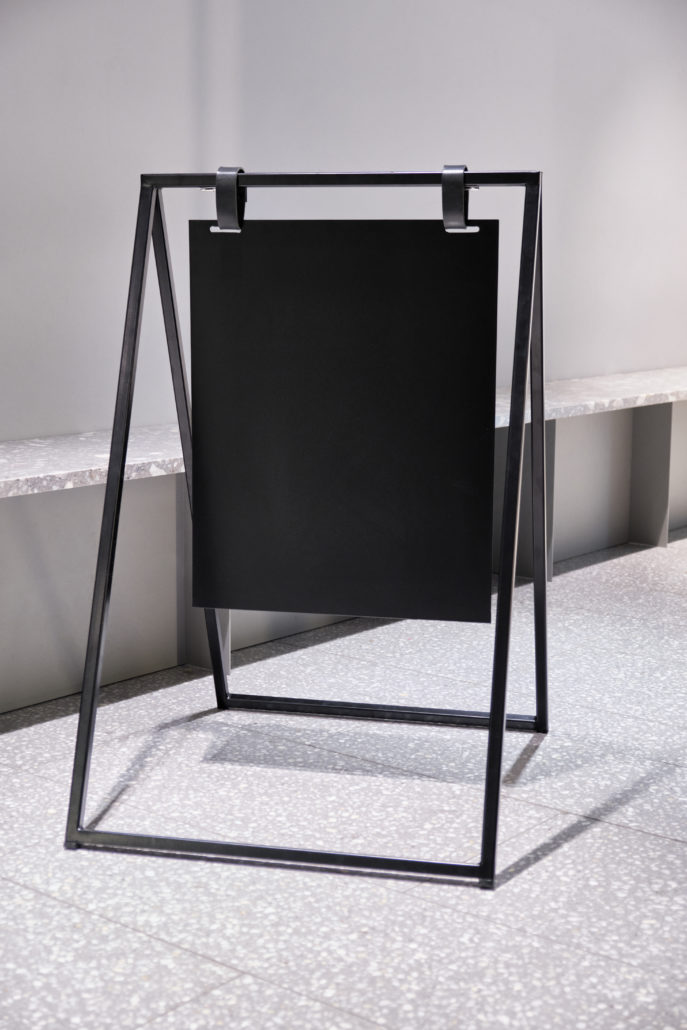 SIDEWALK SIGN
Steel quality sign for outside & in. Price for black or white €299,- ex transport. EU shipping only.
ORDER YOURS via laurens@staall.nl  –  Please mention company name, address and vat number.
DESCRIPTION
-Powdercoated for outside & in.
-Available in black – RAL 9005 and white RAL 9016 (both with black leather straps).
-Unfolded completely this sign can handle wind very well.
-The sign is foldable, this way it is easy to set it up outside and bring it back inside.
-The steel hanging part is suitable for stickers, chalk marker and magnetic options.
For stickers or hand lettering, we refer customers to your local specialists.  Please note: if using chalk marker and the same text is exposed to the sun for a longer time it is possible it won't come off any more.
SIZES
Frame – 57 x 100 cm. The hanging part is 45 x 60 cm.
Footprint – approx. 75 cm.
CUSTOM SIDEWALK SIGN 
Looking for a sign in a different color? From 10 and up we are happy to produce it for you!