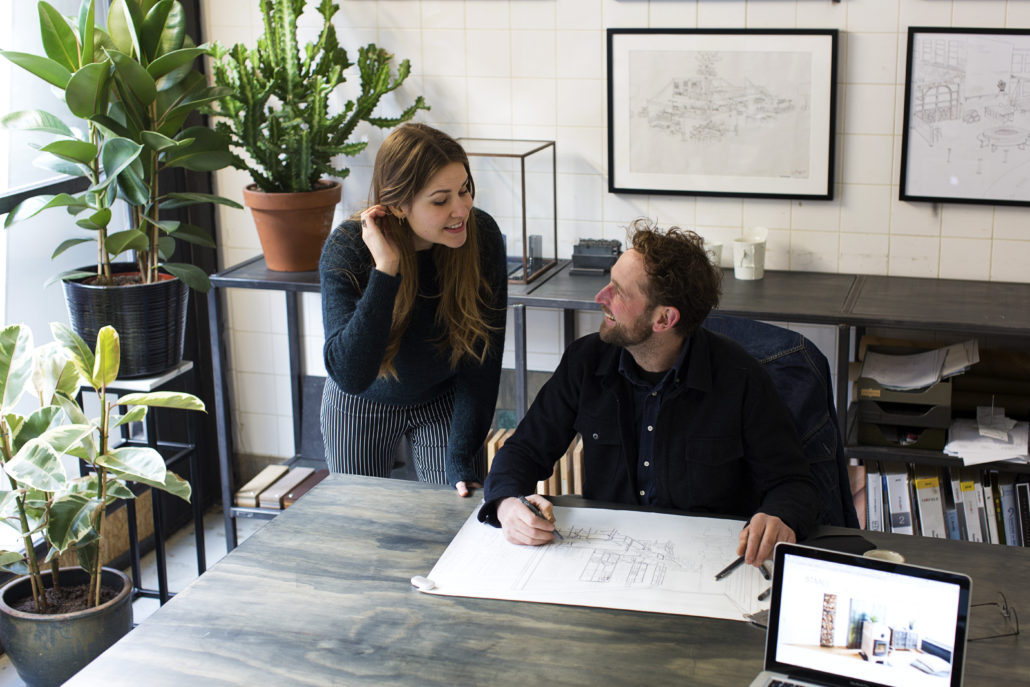 Custom steel 
STAALL // made to measure
Made to measure furniture and interiors that last a lifetime. Aside from designing and building furniture, we also regularly take on larger scale projects like interiors for bars or restaurants, food trucks, event stands and interior design consulting for private residences.
We believe that the right piece of furniture really ties the room together. Our shared passion for design and craftsmanship, coupled with our dream to work together en make beautiful things for other people, is why we started STAALL. Everything we create is custom-made in our workshop in Amsterdam and is built with exceptional care and attention to detail.
Private clients
Some people know precisely what they want. Others know what atmosphere they want to create, but not how. The most important thing is that the space in which you spend so much time, fits closely to the character and feeling you want to create. That is why we are happy to advise you, to create designs based on your input, or to come up with something ourselves.
We work with steel, marble and wood, but the possibilities are endless so feel free to get in touch.
Businesses
Achieving the right image is one of our strengths. We are at our best when we can work on the whole context. We think along at all levels, from management to the workplace and like to make connections. Assignments vary from complete interiors for restaurants and shops, exhibition stands, food trucks and associated products for branding and activation.
We can help you through the whole proces from concept development, visualization in sketches or 3D, making prototypes, up to and including production.