SIDEWALK SIGN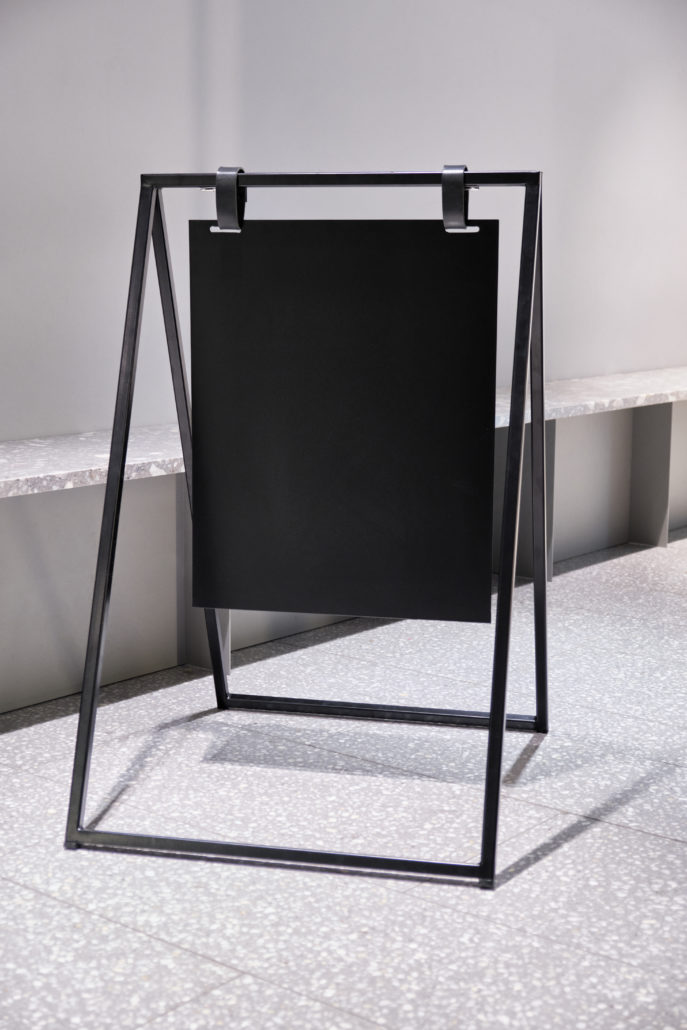 Sidewalk Sign 
This sidewalk sign is foldable. The steel is finished with a black powdercoat so it is suitable for outdoor and indoor use. The size of the hanging part is 47 x 60 cm.
By adding nice lettering this sidewalk sign will be perfect for your compamy. Make sure everyone notices you are open!
Feel free to get in touch with questions and for price information.