SIDEWALK SIGN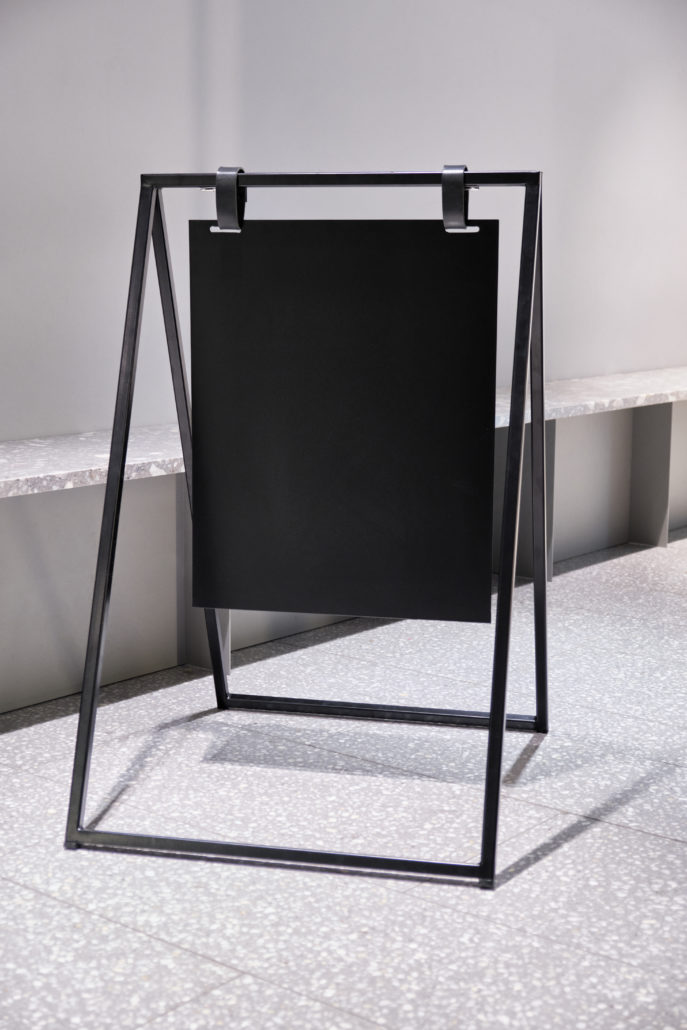 Sidewalk Sign 
This steel sign is finished with an outdoor powdercoat, so it is suitable for in- and outdoor use. Available in black – RAL9005 and white RAL9010. Also with black leather straps.
The foldable frame is 60cm by 100cm. The hanging part is 47cm by 60cm.
When the sign is unfolded the footprint is between 70 and 80cm, unfolded completely this sign can handle wind very well.
The sign is foldable, this way it is easy to set it up outside and bring it back inside.
For stickers or hand lettering, we refer customers to local specialists. Unfortunately, we do not have the technology and machines in house to take care of the logos. It is also possible to use chalk marker. (If the same text is exposed to the sun for a longer time it is possible it won't come off any more)
This product cost €299,- ex transport. Depending on the delivery address the costs in the Netherlands €28 , Shipment to Belgium €49,-
Place your ORDER via laurens@staall.nl  –  Please mention company name, address and vat number.
Custom Sidewalk Sign 
Looking for a sign in a different size? From 10 and up we are happy to produce it for you!