HORECA INTERIOR FOR DRU CULTUURFABRIEK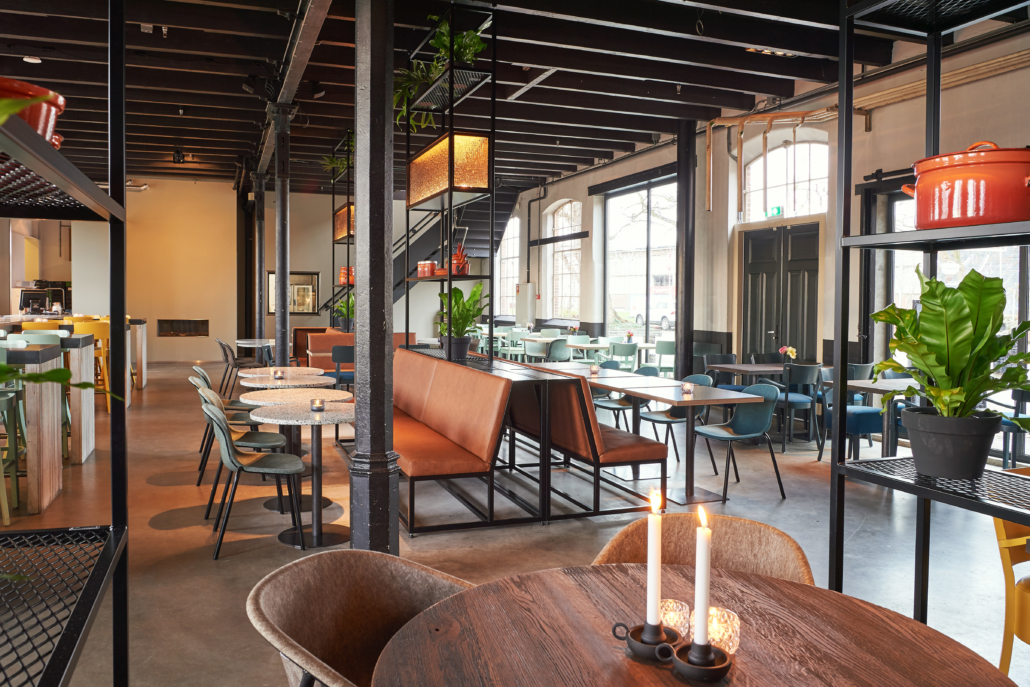 Restaurant interior, design and custom furniture building.
DRU Cultuurfabriek asked for our vision on rebuilding the restaurant interior from Grand Café Het Schaftlokaal. Their limited budget asked for creative solutions, how and where to divide it the right way. Their wish was to keep a few big, but also smaller elements such as chairs and barstools. We added LJ chairs in different colors to create the desirable number of seats for this restaurant interior.
For this design we took advantage of original architectural elements of the space by building custom steel cabinets. These emphasize the height of the space and also draw attention to the impressive beam structure, add grandeur to this restaurant design and break up the big room. Around the cabinets we placed smaller, cosy sitting islands. We created a new look and feel by combining new, old and re-used elements.
The steel cabinets are also a great stage for the orange pots that once have been made in this factory.
Images shot by Henk van Raaij