ROOMDIVIDER CABINET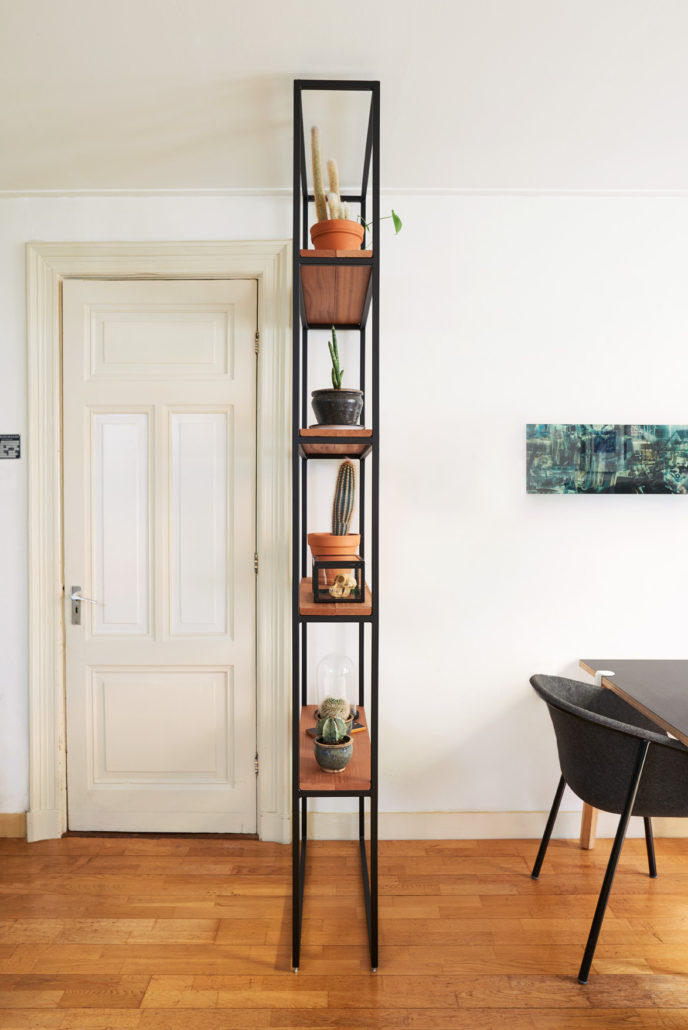 Steel roomdivider cabinet
This steel roomdivider cabinet is made for an old house in Amsterdam. The goal was to separate the dining area from the sitting area while keeping an open, spacious feel.
Custom steel cabinet
Steel frame combined with wooden mahonie shelves. The frame has a textured matt black powder coat finish. The lean design emphasizes the hight of the room. This cabinet works very well as a devider, but also works as regular cabinet against the wall.